Monoha (Village of the River Beds) was the Continent in Planet Dens. 
BackgroundEdit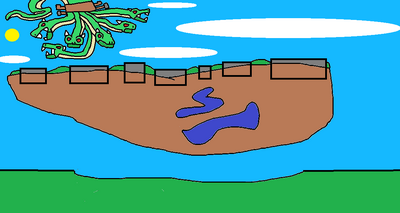 The People of the River Bed was living in Peace filling the Air of the Beautiful Pizza making and Puppet making festivals. However it was disrupted by Baku No Sasori enslaving them and forcing them to put their Female Daughter on to the Cheeseburgers. The people devoted all of their efforts to making Pizza for Sasori's Appetite. Until that day, Utakata once saved the Village from the Evil Beast.
Appearence
Edit
Monoha was a Peaceful Island with Large Golden Mansion as the Command Center and the Other Houses are in the 1990s are useful for living in riches.
Populations
Edit
Japanese People
Tanukis
Kamataris
Japanese Dragons
Kitsunes
Countries
Edit